A 800 square meters space dedicated to art and beauty in the heart of Auroville, a gift from the photographer Dominique Darr.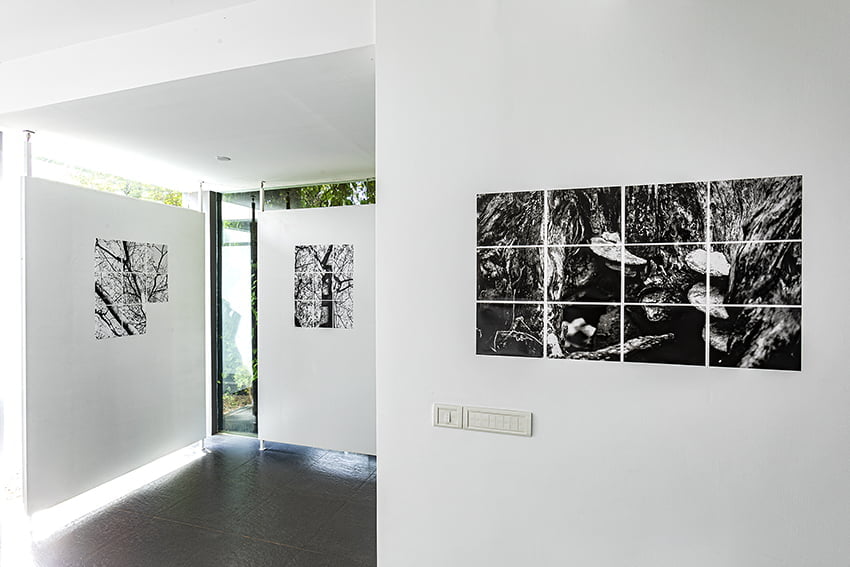 The mission of Centre d'Art is focused on two main objectives:
highlighting artists' work, promoting exchanges and pedagogic activities around art.

valorizing the archives documenting Auroville's adventure and Dominique Darr's work
The 330 m2 art gallery, video room, library of art books and dark room are dedicated to exhibitions, cultural events and workshops. Two artist residencies are organized every year in order to develop artistic exchanges. 
The archive department classifies, digitises and stores a collection of negatives and slides of 35mm films, analogue photo prints and digital shots taken by Dominique Darr. These documents tell the story of Auroville since its inauguration on-site from 1968 onwards and Dominique Darr's travels to Japan, Mexico, Turkey, Greece, Italy and the African continent.
TEAM
 Active members:
Agathe Fourquez / Arhulmozhi Arumugan
  Francine Finck / Janaka / Maud Udin
 Sergey / Shanti / Sri Kolari
SPACE
Surface : about 800 m2.
Garden level: Space including two exhibition galleries of about 330 m2, a video room, a library of art books.
On the 1st floor: A very bright room of more than 100m2, with meeting room, desk, computers, scanners, a space designed for the graphic arts, a laboratory/scanning room, an air conditioned space for the preservation of the photographic archives  and two apartments.
Archives
They are made up of thousands of negatives, slides and digital shots taken by Dominique Darr during her travels to Japan, Mexico, the African continent and mainly an invaluable documentation on the development of Auroville since the 1970s.
The archives also contain correspondence since 1973.
These archives are kept in an air-conditioned room with daily temperature and humidity control.
Library
The Centre has a library of art books of over 400 volumes dedicated to ancient and contemporary art from all over the world (China, Japan, India, Egypt, Africa, Europe, etc.) mainly in French. This library is open by appointment only, and the catalogue visible on request.