by Pradeep Kumar
From 15th September 2021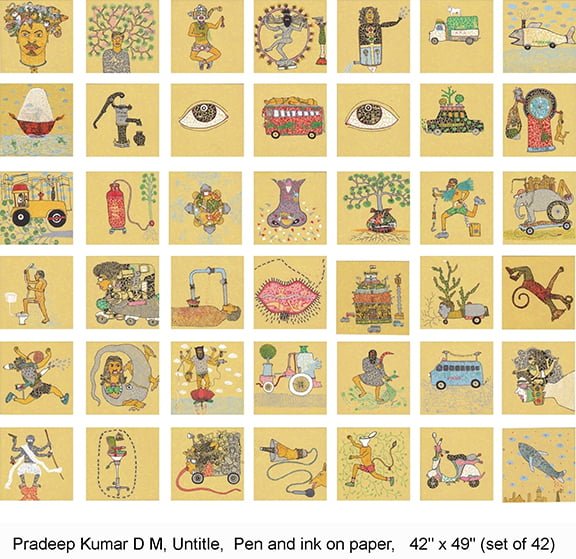 Centre d'Art Artist Residency 2021 recipient Pradeep Kumar is a multidisciplinary artist inspired from his Lambani tribe roots. He uses terracotta roof tiles, writing on slates, dried gourds, charcoal as materials for drawing to depict his rural and earth lifestyle. He is the winner of the Shenoy Art Foundation Young Emerging Artists Award in 2014.
Pradeep Kumar, born in 30.04.1988, DoddaMagadi, Davangere, Karnataka, India
Qualifications: BVA in Painting, University College of Fine Arts, Davangere 2008, MVA in Painting, Bangalore University, Bangalore 2010.