by Rakhee Kane
Saturday 4th February 2023 at 4.30pm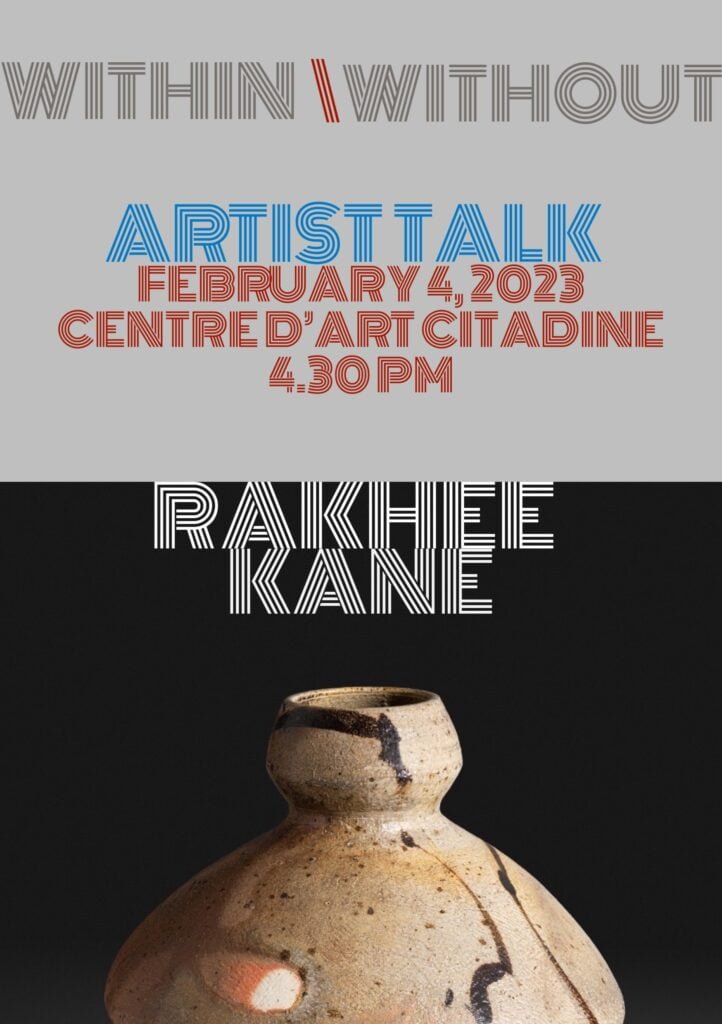 About RAKHEE KANE:
Rakhee Kane's work Transcends the art of ceramics into a Visual experience that integrates her excellent skills and mastery over techniques of firing with her love for abstraction of Nature forms, landscapes and Indian Aesthetics. Her work reflects an amalgamation, intriguing design vocabulary that imbibes her love for Nature, while keeping her CeramIcs forms Pure and Simple. Her unassuming personality finds its expression in the simplicity of firms and its complexity of techniques of Firing with Soda, wood and Raku.
Kane's CeramIcs work, represents the coming of age in Indian ceramic art which has found its own niche in the contemporary Indian art world. The scale and sensitivity of her pieces appeals directly to the viewers, collectors and curious minds equally, who want to own a small part of her unending search to touch the core of Indian Aesthetics.
Her recent work has a quiet presence and sublime posture, when a viewer experiences it in a gallery setting. Her special sharing and connection with her contemporaries is a gift to the professional colleagues. Her work is a tribute to her mentors by her total commitment to her passion and profession, and balance of her work and personal life in the natural setting of her Studio in Auroville.