By Giorgio Molinari
Opening on Friday 17th February 2023 at 4.30pm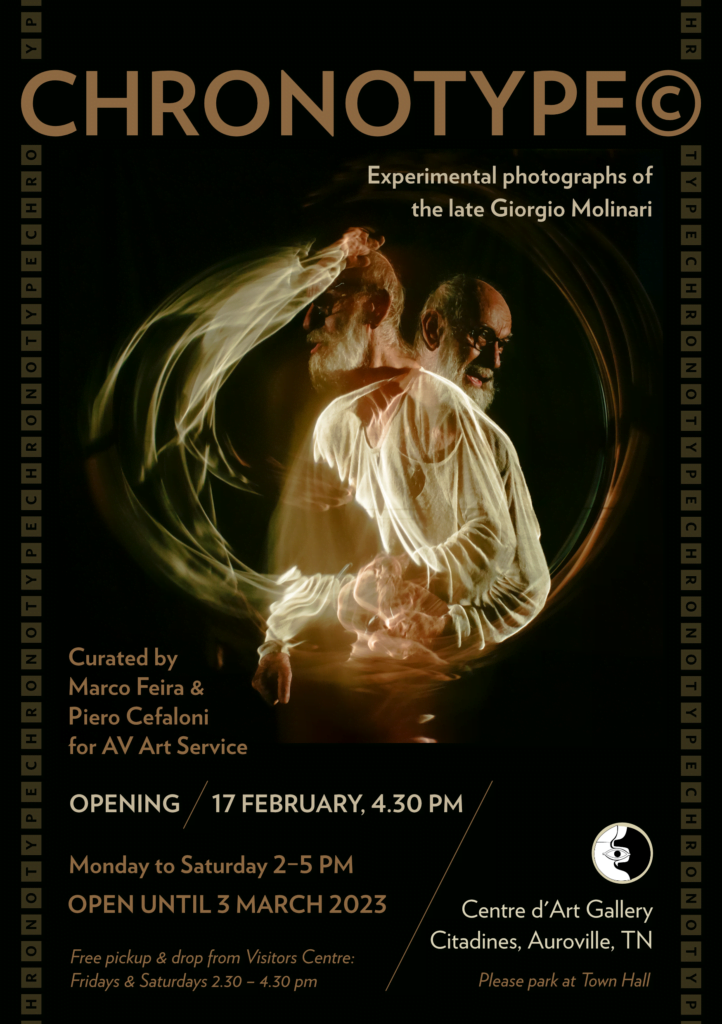 CHRONOTYPE
Experimental photographs of the late Giorgio Molinari
Photography's usual mission is to fix on the film an instant of space-time continuum, most often reproducing on the two-dimensional surface of the medium an image that one thinks to be close to reality and that deeply stimulates those unconscious processes of reconstruction by similitude, constituting the very base of human visual perception.
Chronotypes, on the other hand, set on the film a span of some time. The considerable time lapse of several seconds, as well as the space captured in two dimensions, divest the object of the reference point usually seen as implicit for the photographed subject. The reduction of a three dimensional object on a plane that crosses it in a perceivable delay, though remaining
apparently still, is in my opinion the most coherent representation of that unknowable reality of which we are an inseparable part. Although it may seem surprising, the result maintains a fidelity to reality outside of any subsequent interpretative mediation.
Coming from Italy, Giorgio lived in Auroville from 2003 until his death in 2020 at the age of 83.
Here he dedicated himself to making pictures for Auroville and Aurovilians as a gift, and supporting the Arka Project.