By Bhavyo
19th August to 2nd September 2022
Monday to Saturday 2.30pm-5.30pm
Opening on Friday 19th August at 4.30pm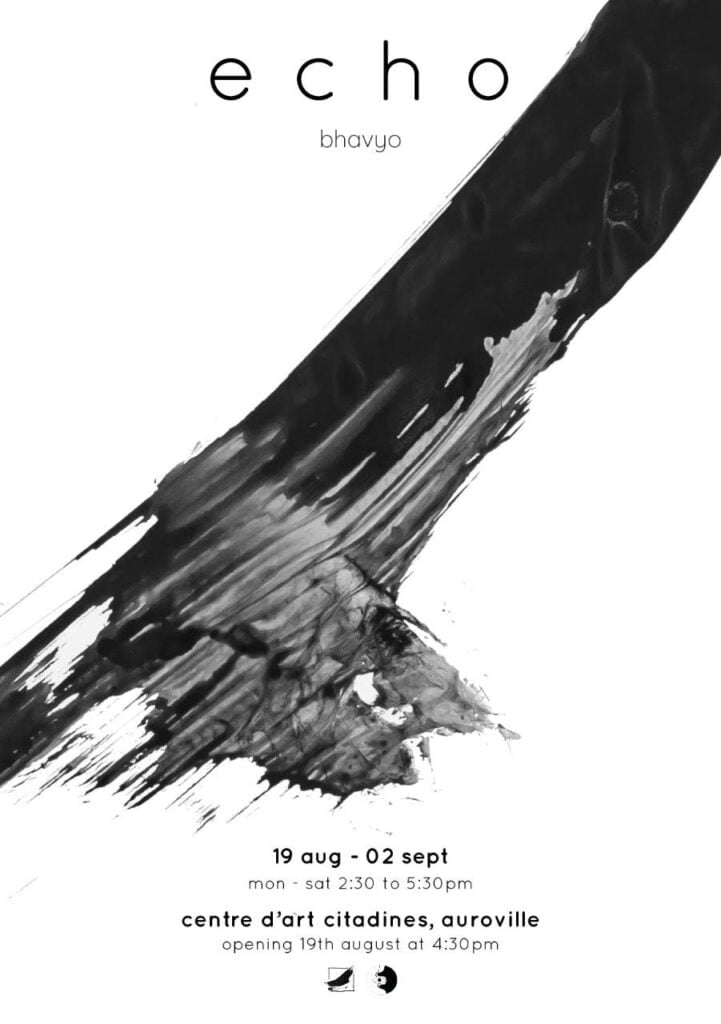 In the midst of the mountains, unable to hold onto their stillness, I was swept away. Only Silence remained. Tracing silhouettes of mountains became the mantra of my hands.
About the artist:
My name is Bhavyo. I am 23 years old. Growing up in Auroville, I was first introduced to the slopes of Himachal by a teacher at the age of 16. Since, my world has been linked to the field of education and the expression of mountains through the form of art.
The journey which led me to paint this mountain began five years ago on slopes of another range. Battered and beaten by weather in the midst of a trek, the world stood still. The mountains and a little me, unable to fathom their presence in the slightest.
I had been caught in a moment which called me back to their arms again and again. Find a way to go past the noise, to Them and unearth in silence their story chiseled as far as eye can see.
The project to share the work with the community started almost two years ago as sketches and possibilities in the halls of citadines. But in order to bring the mountains here, I had to go and be with Them.
The gift of Their presence received in gratitude and joy was the condition I set for myself
Once again, the teacher who had first taken me to the mountains, gathered a group of seven and we ventured into a valley in Himachal, Patseo. This trek was created with the purpose to paint.
The second part of the preparation began once I was back and had to practice through repetition to carve the mountains into my body. My purpose was to go within, always within and find inside the link with the mountains, and be the vessel to let Them breathe.
I am at the beginning of a long road, a few steps into the journey.