in memory of Audrey and Eva
From 27 October to 11 November 2023
Monday to Saturday 2-5.30pm
Audrey and Eva were two artists who dedicated their Aurovilian life to transmit the beauty of art to the community. They have been artists and teachers, and always connected with education. Audrey taught how to approach art, how to play with it, how to experience and enjoy it. Eva was inspired by the children's world she came to know when she was a teacher. "In the school I learnt a lot from the children about creativity and the absence of mental limitations" she used to say.
They recently passed away a few months apart from each other, so we are happy to remember their passionate work through a double exhibition in Centre d'Art.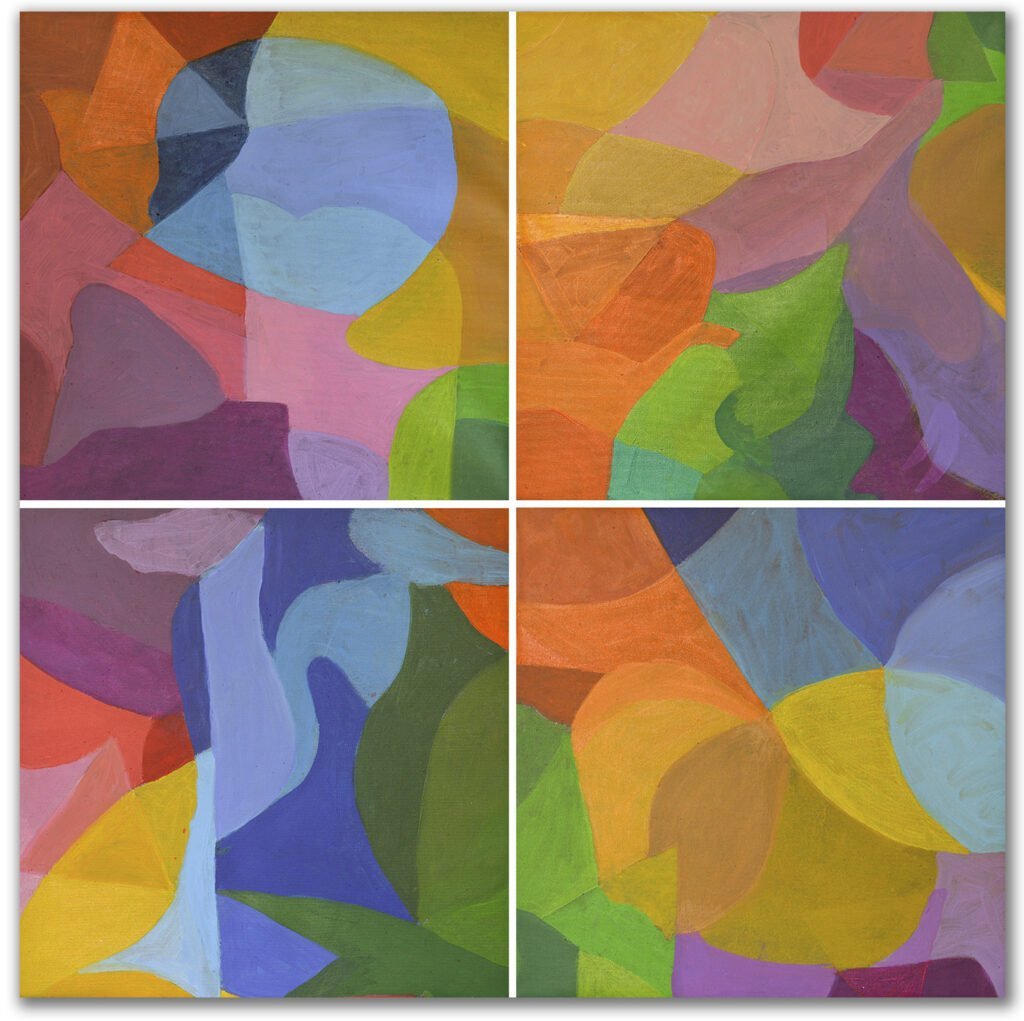 AUDREY WALLACE
Audrey was born during the Great Depression into a family of Hollywood artists, and, as a youngster, she lived much of the time at a boarding school in Ojai Valley, California.
Audrey's life as an artist began very young.
She attended the San Francisco Art Institute and she assisted many prominent artists. She also worked for months with the feminist artist Judy Chicago. All along she taught and maintained a fulltime studio practice.
In the mid-90s Audrey travelled to India, Russia, Finland, England and Ireland. After returning to the U.S. she was drawn back to Southern India, to Auroville, where she had first landed on her round-the-world adventure.
After a few years of going back and forth, she decided to settle in Auroville in 2006.
From the moment she joined, Audrey was an active, generous Aurovilian who persistently endeavoured to bring art in Auroville to the forefront with her classes and exhibitions. She maintained an atelier to facilitate people's own sense of self expression, painting full time in between teaching and being active in the community. She and others finally started CREEVA, a kind of artist's cooperative, which is still running.
Her art was delightful, be it her paintings of landscapes, water colours or sketches. Experimenting with colours, textures and techniques, Audrey reinvented herself almost every few years.
She passed away in August 2023, she was 90 years old, and was painting up until 3 days before she left.
"Wholeness is what I am seeking. I try not to avoid anything that comes, whether conceptually or in process. Consistency was part of a past discipline. Now I can let it be there – or not – within my work."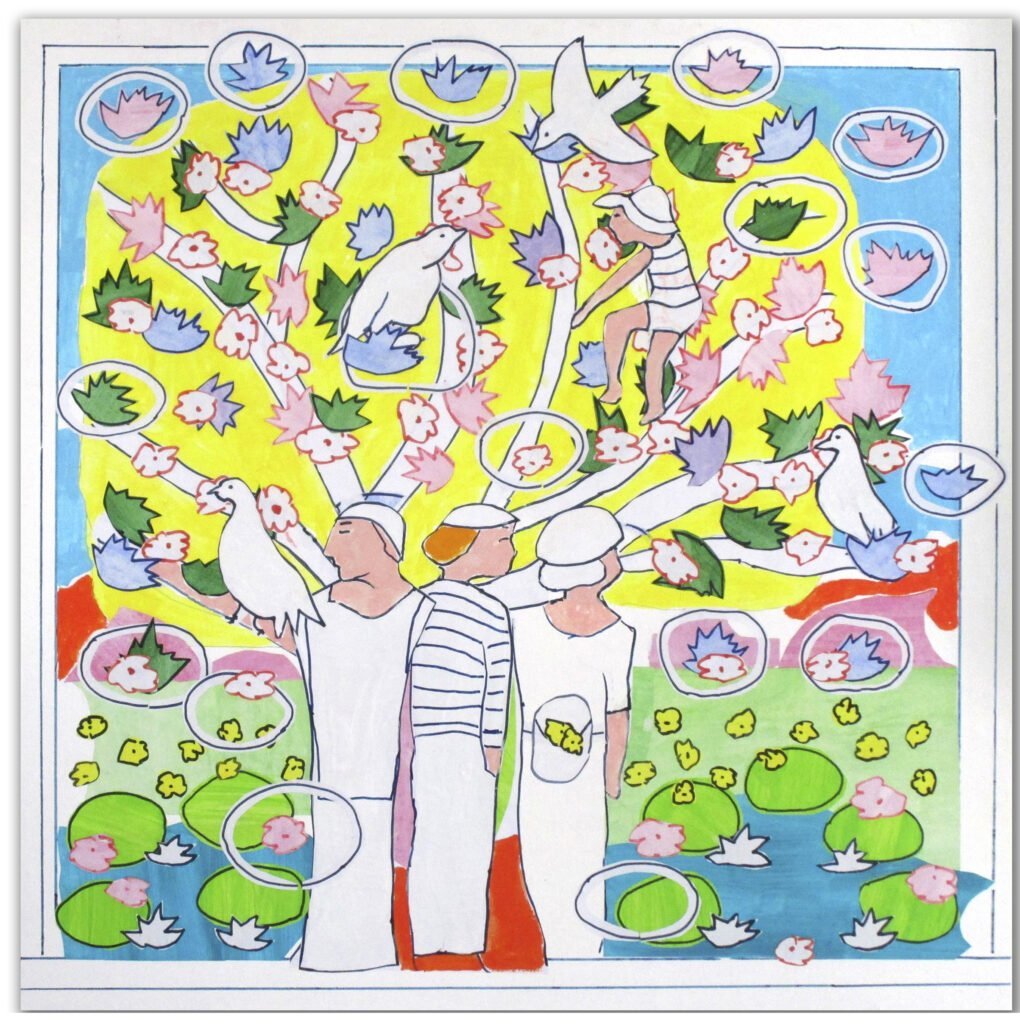 EVA MIKULSKI
Born in 1946 in Germany, Eva arrived in Auroville in October 1982 at Aspiration, and her first perception was: "I am at home now".
Since then she has been engaged in many different activities over the years. She worked with Artisana Trust, with the farms, with the Auroville Council and the Entry group, and especially in education. "Children are wonderful – she said – but we, the adults, have too many mental imaginations about them."
Eva stopped working in the school after a few years, and started her artistic activity in Djaima, where she settled. She explored different mediums, using various found objects in her work: leftovers from units, workshop scrap, plywood, canvas, plaster of paris, sculptures with mud, dolls, etc…
Then slowly she switched to paintings with oil on canvas, or pastels, revealing her natural perceptions of colors with her hidden child-like eyes. Finally collages emerged as her sole medium, as a perfect expression of her sense of harmony and joy.
"After leaving the school – she said – I felt I became more childlike. In the school I learnt a lot from the children about creativity and the absence of mental limitations. I remember a quote of Pablo Picasso who somewhere says: It took me sixty years to paint like a child! "
Painting was her medium in her inner quest. Each canvas was a personal discovery, and she used to give them to those who were touched by her work. She considered each painting to be the result of an inner experience which she would happily share with someone vibrating with it.
In this exhibition we can enjoy the last 20 canvases she made before passing away in February 2023, plus the unfinished one that she was still exploring.