Valeria raso Matsumoto
From 13 to 21 October 2023
Monday to Saturday 10am to 12pm – 2pm to 5.30pm
Opening Friday 13 October at 4pm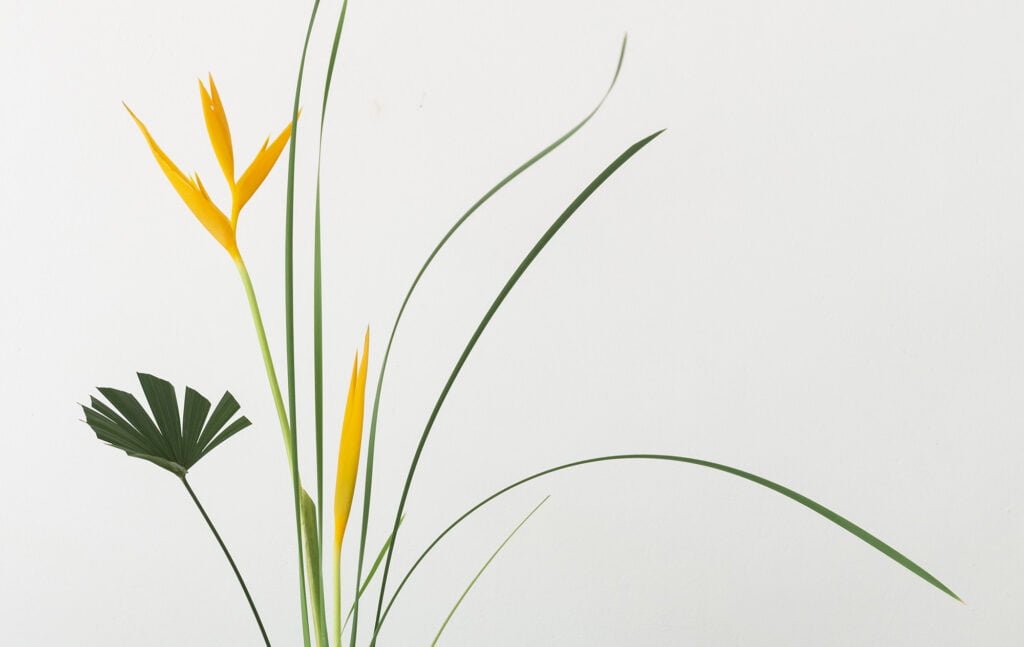 Ikebana is the Japanese Art of Flower Arrangement.
It is a disciplined art form where the arrangement is a living thing in which nature and humanity are brought together.
It is steeped in the philosophy of developing a deep connection with nature.
In the most traditional school of Ikebana, the three main elements of the composition are said to represent Heaven, Humanity and the Earth.
In Ikebana, empty space plays an essential part of any arrangement.
The elements, placed asymmetrically, are given emphasis by the empty spaces.
Thus, the totality of a well-done arrangement brings about a state of serenity and peace to the viewer.
Born around the 6th AD in Japan as a religious offering at Buddhist temples, Ikebana slowly became popular among the aristocracy and the samurai class.
To reach a state of peace of mind and a state of concentration before going to battle, some samurai would perform both Ikebana and Tea Ceremony to purify their heart and mind.
By the 16th century, Ikebana had become a Zen practice.
One becomes quiet when practicing Ikebana.
One becomes more patient and tolerant of differences.
The ephemeral side of Ikebana helps us to not become attached to the material creation, but rather to love and respect it in the real moment of its existence.
Together with some flowers, leaves, a vase and our inner being, we achieve silence and harmony between Nature and ourselves.
About the artist
Valeria Raso Matsumoto was born in Sicily, Italy.
Graduated in Psychology at the University of Padua.
She has sailed around the world for 8 years with her husband Kenji Matsumoto. She lived for 15 years in Japan where she studied Ikebana for 10 years.
She graduated from the Sogetsu school of Tokyo with the stage name Suiren (Water Lili).
Since 2001 she has been living and teaching Ikebana in Auroville.